Monthly Membership Meetings
Held the first Tuesday of each month (no meeting in July or December; meeting dates may change to accommodate holidays) from 6:30-8:00 PM

Next Meeting:

Tuesday SEPTEMBER 4, 2018 6:30 PM

Parsons Avenue Library

1113 Parsons Avenue, Columbus, OH 43206
                     JOIN US FOR
     THE ANNUAL WINE TASTING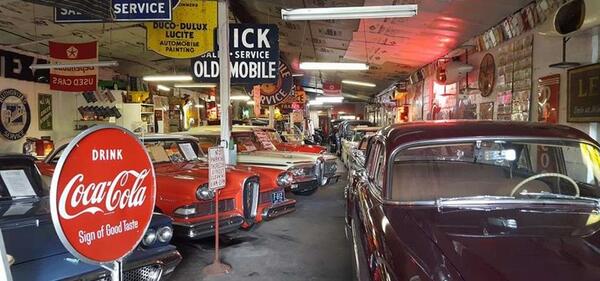 Event details
$25 Early Bird Tickets available until 9/04 $30 Tickets after 9/05 Ticket sales end 9/10
No ticket sales at the door Includes tastings of California wines plus lasagna, green beans, and sauerkraut balls from the Hey Hey Bar and Grill! Step back in time with your neighbors for a wonderful evening of wine tasting
Wagner-Hagans Auto Museum! Between sips of lovely California wines and bites of delicious lasagna and sauerkraut balls, we'll enjoy perusing the incredible collection of American vehicles, rare license plates, and road trip collectibles.
In addition to generously donating the space for our fundraiser, Steve Wagner will be there to share interesting stories about the collection and you'll quickly see why the Wagner-Hagans Auto Museum is the top rated of "things to do in Columbus" on Tripadvisor!
Special thanks to our wonderful event supporters: – Steve Wagner and the Wagner-Hagans Auto Museum – William Robbins, Gledhill Robbins & Talis Group of HER Realtors – LIST Real Estate/ Patrick Phillips – Hey Hey Bar and Grill – Village Coney – Paul & Caroline Rowntree – The Red Stable – Scrambler Marie's – Skillet – Trader Joe's
Funds raised at this event will help us to support activities and programs in our neighborhood. Please post any questions on the Facebook event page or email bonwalton@gmail.com.
Monthly Social Events
NEIGHBORHOOD SOCIALS: Held the third Thursday of each month 6:30-8:30 pm – with the exception of July and December.
HOST/HOSTESS provide:
plates ,utensils,glasses,napkins, a side dish, and some beverages
Neighbors are encouraged to  bring a side dish to share and a beverage to share
 Neighbors are encouraged to invite other Schumacher neighbors

NEXT  SOCIAL SEPTEMBER 20, 2018

BILL AND LISA CHAPPEL

819  Bruck Street